Sarawak Fast-Food Restaurant SugarBun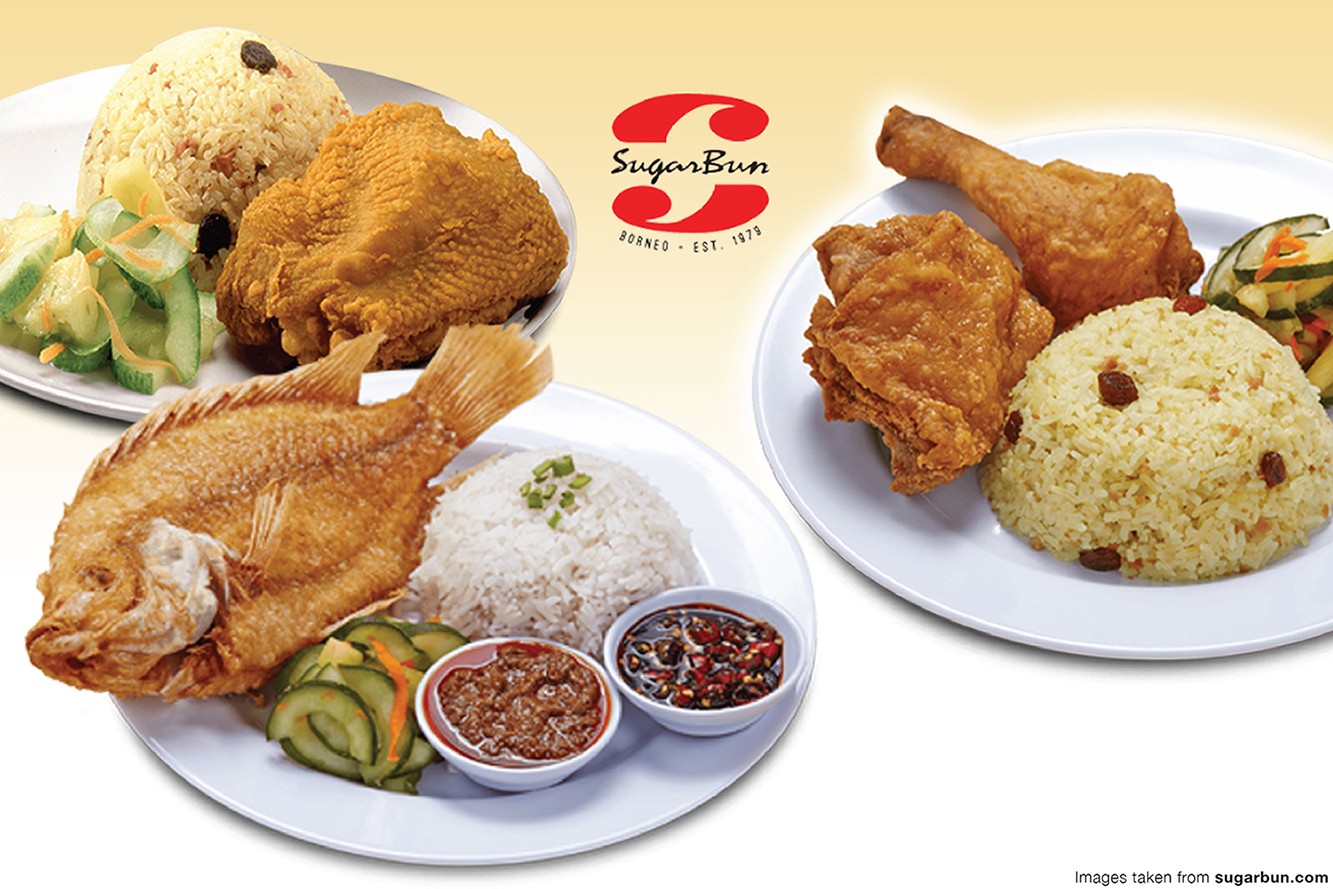 Did you know about Sarawak fast-food restaurant, SugarBun? Indeed, Sarawak is a food scene, from high-end restaurants to street food, as diverse as its people! In fact, SugarBun has achieved legendary status in its home state of Sarawak.
For those who haven't heard about it yet, Cik Min will help you go through some of the histories of this Sarawak fast-food restaurant, SugarBun.
SugarBun as Sarawak's Premier Fast-Food Restaurant
photo credit: themorethemunchier.blogspot.com
Entering and expanding into a new market is not without challenges. This is especially true for those involved in the highly competitive and saturated food and beverage (F&B) industry.
Borneo Oil Bhd, on the other hand, made a name for itself in Malaysia's F&B scene, as the owner of Sarawak's first home-grown fast-food restaurant chain known as SugarBun.
The History of SugarBun as A Sarawak Fast-food Restaurant
SugarBun began in 1979 as an ice cream parlour in Kenyalang Park, Kuching. With only 12 restaurants in 1993, SugarBun's original owner handed over the reins to a new shareholder, and four years later, in 1997, SugarBun's parent company, Borneo Oil Bhd, was ranked second on the Kuala Lumpur stock exchange.
Decades later, Sugarbun has since evolved into a successful Sarawak-owned fast-food restaurant franchise. This is evident in SugarBun claiming a lot of the title "First."
Among them is Malaysia's first fast-food restaurant to receive MS ISO 9002 certification and the country's first fast-food franchise to be listed on Bursa Malaysia. Furthermore, SugarBun also is the first Sarawak fast-food restaurant to enter the international market. Awesome right?!
photo credit: groupon.com.au
SugarBun started in West Malaysia and has successfully expanded to international markets. Among them include Brunei Darussalam and Bangladesh. SugarBun also has a strong presence in Sarawak, with fast-food restaurants in rural towns like Mukah, Kapit, and Saratok.
Sugarbun's Borneo Asian Menu
In 2001, SugarBun revamped its menu. SugarBun introduced delectable Asian and Sarawak dishes with the tagline "Borneo Asian" in their fast-food restaurant.
These include Chicken Mushroom Soup, Sambal Eco, Assam Eco Fish, Nasi Lemak and Chicken Curry. Mm-hm, doesn't that sound delicious?
Along with their well-known favourites like Broasted Chicken (a cooking method combining boiling and roasting), Kano Chicken, Savoury Rice, and Fish Burgers, their menu revamp resulted in a significant increase in sales and spending per customer.
SugarBun believes in families eating real food together by providing something delicious for people of all ages. Therefore, Cik Min strongly suggests that you and your family dine here whenever you are in the mood for fast food. Come on, let's try something new!
P/s: ICYMI; They're running an Istimewa Ramadhan dan Raya promotion right now! For more information about their outlets' list, you may click here. Also, make sure to follow them on these platforms for more updated information.
Want to find more interesting articles like "Sarawak Fast-Food Restaurant SugarBun"? Head onto our portal, MakanLokal.com.
---
Disclaimer: The web administrator is not responsible for any of the sender's comments or posts in the site's comments section. The sender is solely responsible for any comments or posts made.
Nak makan apa? Makan lokal-lah!