Sambal Tumis Udang Harimau | Spicy & Sweet Sensation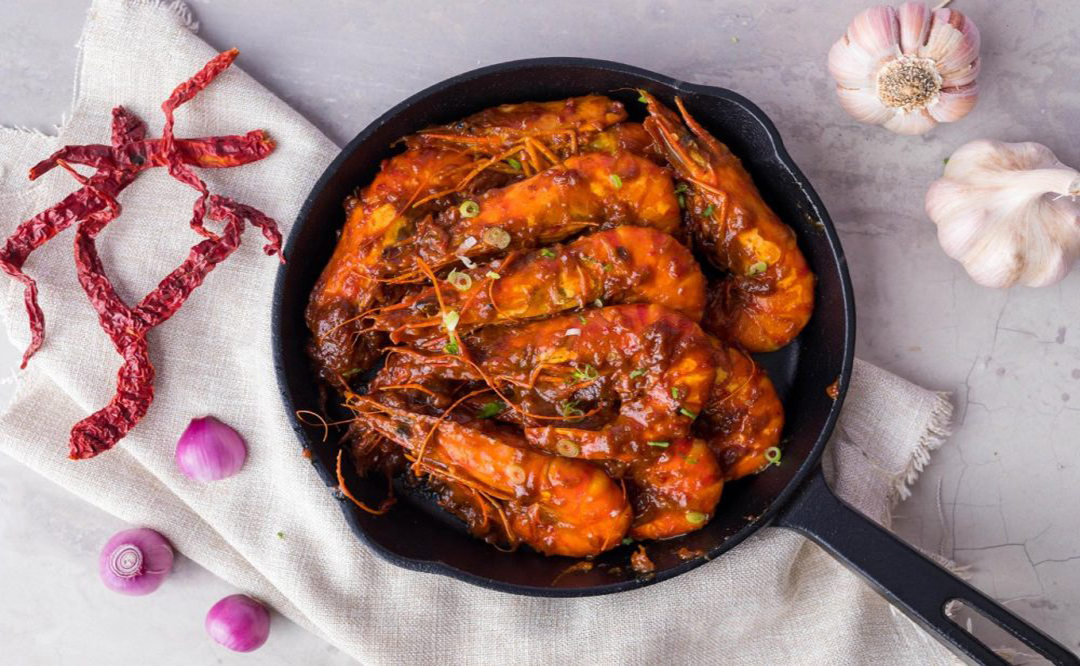 Sambal tumis udang harimau… Hmm, the more Cik Min thinks about it, the more craving Cik Min is! The spiciness, mixed in with a touch of sweetness. A perfect combination! Indeed we can all agree that sambal tumis is almost a routine for most Malaysian. But sambal tumis udang harimau will elevate the dish to another level and will not disappoint you! Before we head onto the recipe, Cik Min will tell you a little bit about 'udang harimau'.
Prawn Type
Basically, udang harimau is the type of prawn that we will use for the recipe. In English, we call it tiger prawns. So, what makes udang harimau so special that we use it in our sambal tumis? Here is why:
Beautiful colour – udang harimau meat turns white when cooked, while the black stripes on the shell turn brilliant red. This will make our sambal tumis looks more appetizing!
Softer texture – the meat is softer than the domestic prawn types, and somehow has a light and bland taste, which is perfect for sambal tumis.
Sambal Tumis Udang Harimau: The Recipe
Cik Min believes everyone is now excited to know the recipe, right? Now here are the lists of what you will need to prepare before starting:
Prawn preparation
500 g udang harimau – cleaned and still shelled
1 tbsp turmeric powder
1 tsp salt
The sambal tumis
1 L water
8 shallots
4 cloves of garlic
3 tbsp salt
4 tbsp sugar
2 tbsp vegetable oil
40 g tamarind paste
15 dried chillies – soaked in hot water until softened
Sambal Tumis Udang Harimau: The Steps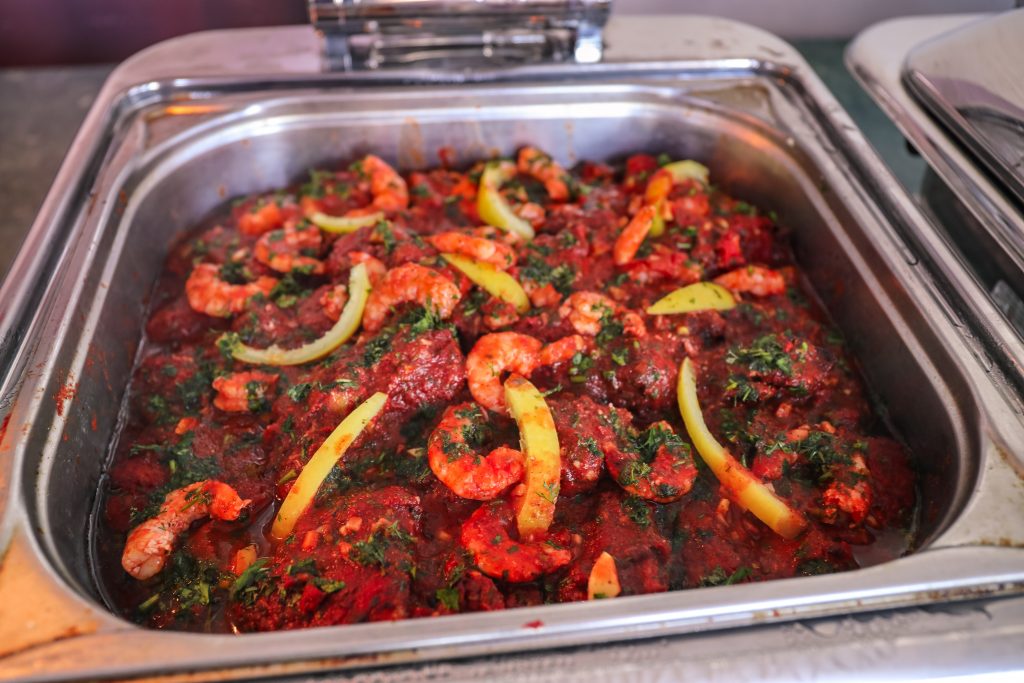 First of all, bathe the udang harimau with turmeric powder and salt. Fry them half-cooked and set aside.
Now we can start blending up all the spices – put in the dried chillies, shallots, and garlic in a blender and blend them until smooth. To get a nice texture, don't forget to add in the vegetable oil!
After that, you can stir fry the blended spices on a medium heat, until the aromatic smell fills up your entire house! Once done, you may now transfer the spice paste into a larger pot.
Now, combine and stir the tamarind paste and 1 L water thoroughly. Pour the tamarind mixture into the pot with the spice paste. Make sure to keep on stirring to avoid burning!
Season the mixture with salt and sugar. And let it simmer for a good 15 minutes on a medium-low heat, or until thickened.
Now, remember our star? The half-cooked udang harimau? Yes, now is the time to add them to our sambal tumis paste!
Give it another good 2 minutes to simmer, and voila! Our sambal tumis udang harimau is now done!
Other Options
So how is the recipe? Of course, it is good! This is one of Cik Min's favourite dishes of all time. Because sambal tumis doesn't always have to go with udang harimau. You can always opt for other seafood such as squid or crab! All you have to do is just play around with the ingredients and monitor your cooking time. To all home cooks, all the best and have fun!
---
Disclaimer: The web administrator is not responsible for any of the sender's comments or posts in the site's comments section. The sender is solely responsible for any comments or posts made.
For more interesting recipes and articles, head onto MakanLokal.com!
Nak makan apa? Makan lokal-lah!