Malaysian Best Street Food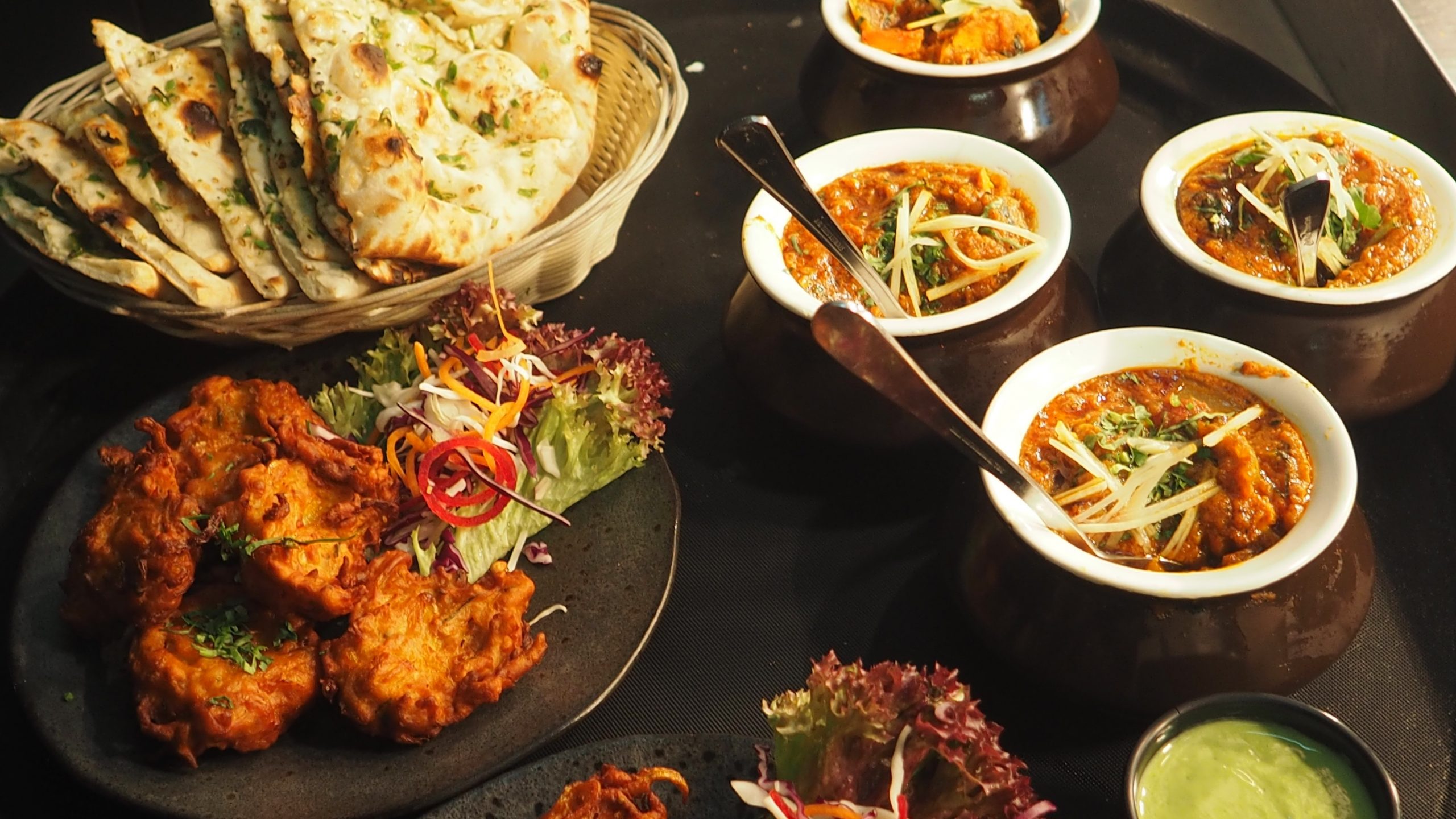 Malaysia is a country rich in diversity, which is reflected in its cuisine. From Malay to Chinese cuisines, and not forgetting the Indian cuisines, there will always be something for everybody. That is one of the reasons why Malaysia is called a food-lover's paradise! So today, Cik Min will share the Malaysian best street food for your future reference.
Malaysian Best Street Food: Savoury
1. Nasi Lemak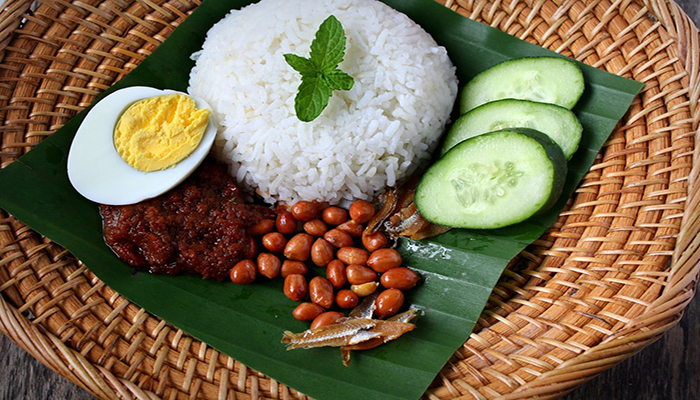 Nasi lemak is one of the Malaysian cultural icons and a must-try dish! Fragrant rice cooked in coconut milk, paired with roasted peanuts, crunchy anchovies, boiled eggs, and most importantly, the sweet-spicy sambal! What is nasi lemak without a bit of twist of spiciness, right?
2. Satay
Satay is also one of Malaysian most popular street food that people usually have as heavy snacks. It is made up of seasoned meat skewered on a bamboo stick and then grilled over a hot fire. Chicken, mutton, and beef are some of the options available! This treat is then served with a sweet and spicy peanut sauce. If you are into spiciness, just request for sambal to add on!
3. Roti Canai
Roti canai is a typical Malaysian pan-fried flatbread made from flour, water, eggs, and fat (ghee). So this is how they cook the roti canai: The dough is folded repeatedly, resulting in a layered texture, a soft centre, and a crispy outer layer! The taste might make you want to call it a flat Malaysian croissant, but of course, it is not as sophisticated as the real ones! Plus, this crispy yet soft roti canai is usually served with curry or dhal gravy.
4. Rojak
Rojak is actually a plate mixture of fruits and vegetables. Some stalls also paired it with squids, boiled potato, and fried dough pieces with a bunch of brown savoury-sweet sauce on top of it! One thing that Cik Min knows is that: Rojak is amazing!
Malaysian Best Street Food: Desserts
1. Apam Balik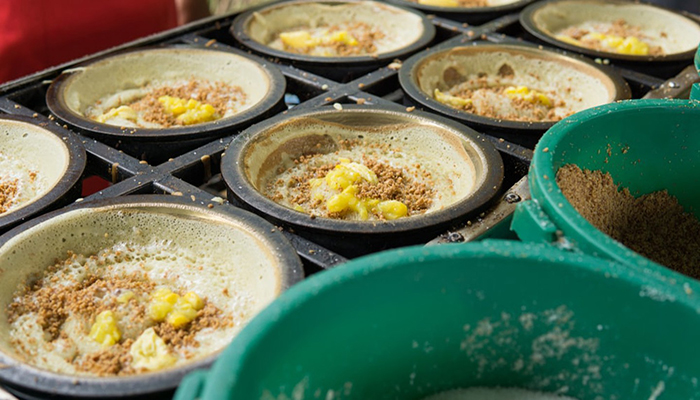 The perfect on-the-go dessert, apam balik is the most wonderful and satisfying snack with a crunchy shell and sweet fillings. There are two versions of it! One is the soft and fluffy version, while the other one is thin and crispy! The most common filling combination for this dessert is sugar, sweetened corn, and crushed peanuts. Sometimes, you may also find Nestum in it!
2. Cendol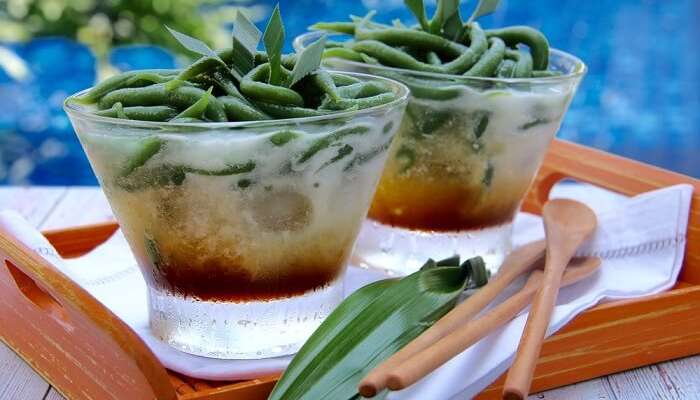 For those with a sweet tooth, this creamy and flavourful Malaysian delicacy is a must-try! Cendol is usually served in a small bowl and is made with coconut milk, palm sugar syrup, and ice shavings. The green jelly-like noodles are from mung-bean flour and food colouring (or pandan leaves) that give the dish its unique taste! Some vendors also serve cendol with 'durian', jackfruit and even ice cream on top of it!
3. Durian
What is Malaysian best street food without durian on the list? Yes! Durian is known as the King of Fruits in Malaysia. A lot of people think it has a foul odour but it actually has wonderful and complex flavours! The durian season is usually between June and July. Therefore, if you are visiting Malaysia within that time of the year, just go and challenge yourself to have a taste of the durian!
Try Everything Out!
All in all, these are some of Cik Min's recommendations for Malaysian best street food. It is not just for the Malaysians but also for all the visitors planning to visit the country soon! Malaysia is a foodie's paradise, so if you get the chance to come, take advantage of it and just sample everything you can! You will be surprised to learn that almost everything is good and delicious!
---
Disclaimer: The web administrator is not responsible for any of the sender's comments or posts in the site's comments section. The sender is solely responsible for any comments or posts made.
For more interesting recipes and articles, head onto MakanLokal.com!
Nak makan apa? Makan lokal-lah!