Delicious and Easy Croffle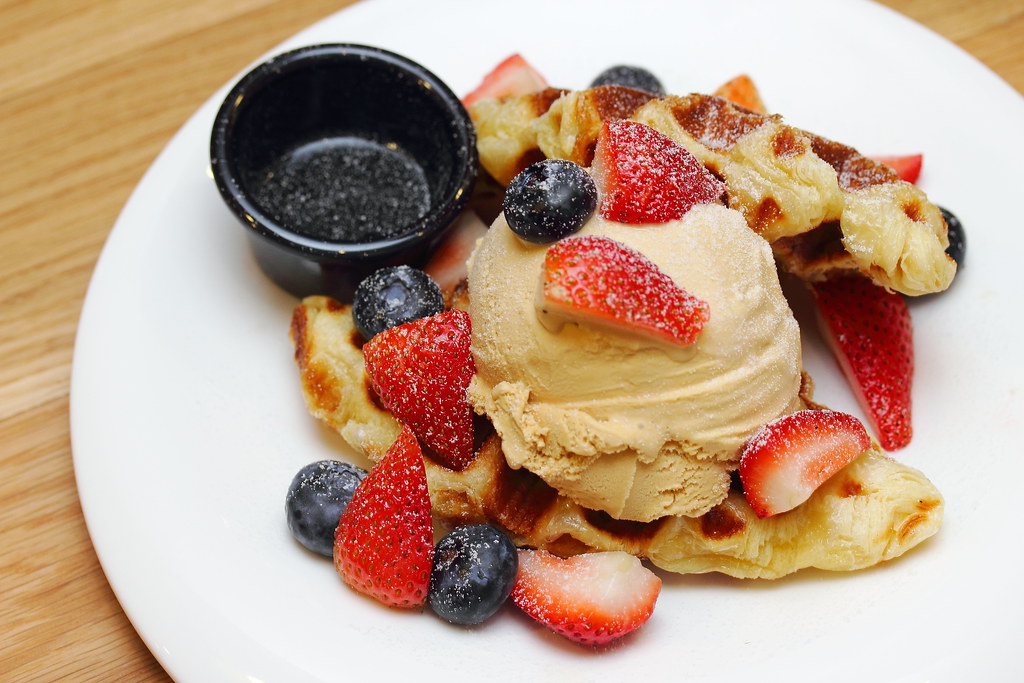 Do you want to learn how to make delicious and easy Croffle? Many people feel happier when their day begins with something salty or spicy. Meanwhile, others require something sweet. Today, let's learn how to make Croffle with Cik Min.
What is Croffle? | Delicious And Easy Croffle
Croffle may sound like an obscure British dessert, however it actually an amalgamation of a croissant and a waffle. While it became popularised in South Korea during the pandemic, the croffle was invented by pastry chef Louise Lennox in 2017.
It is made by pressing a croissant in a waffle maker or cooking a waffle iron batter with eggs, milk, flour, and baking powder. It's flaky, buttery, and fluffy, with crispy edges.
Therefore, it is a popular breakfast dish and street food that can be both savory or sweet.
Ingredients Needed for Delicious Croffle
In order to make Croffle, you will require the following ingredients:
If your nearest store does not have frozen croissants, you may substitute them with frozen puff pastry however they must first be defrosted. You can also make your own pastry dough, which isn't difficult but does take time.
This recipe can be made with any type of granular sugar.
After your Croffle has finished cooking, drizzle it with maple syrup and serve.
How To Make A Tasty Croffle
You'll need these four simple steps to make Croffles!
1. Sugar your croissant pastry dough. Take care not to squish the pastry layers together. The sugar should readily adhere to the dough.
2. Preheat your waffle iron and spray it with nonstick spray or coconut oil once it's hot.
3. Close one croissant in the waffle iron and cook until done.
4. Remove the croffle, drizzle with maple syrup, and serve!
Croffles can also be topped with homemade whipped cream, berry syrups, fresh fruit, nuts, and ice cream. So, you may choose what you like the most. And with that, Min hopes you would try this recipe and love it as much as Min does. Happy trying!
Want to find more interesting articles like "Delicious And Easy Croffle"? Head onto our portal, MakanLokal.com.
---
Disclaimer: The web administrator is not responsible for any of the sender's comments or posts in the site's comments section. The sender is solely responsible for any comments or posts made.
Nak makan apa? Makan lokal-lah!