Chicken Royale's Best Menu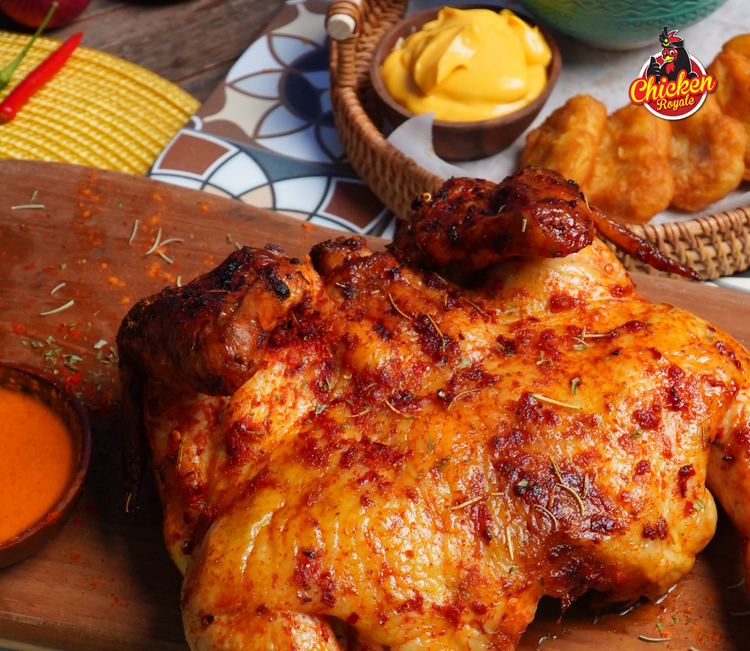 Looking for a delicious and hearty meal? Look no further than Chicken Royale's best menu here! This restaurant is well-known for its delicious chicken as well as its commitment to using only the freshest ingredients. So, whether you like it hot or mild, Cik Min will tell you what's on Chicken Royale's best menu.
Did you know that Chicken Royale restaurant was once ranked first in the Top 10 Best Food Trucks in Kuala Lumpur? For your information, Chicken Royale came in first place in a list compiled from public votes at TallyPress.com. No surprise there, as at Chicken Royale, Malay culture and elements are heavily applied which suited everybody's tastes!
Chicken Royale's Menu to Satisfy Your Cravings
Stepping into Chicken Royale, visitors will be served with a variety of peri-peri chicken, Arabic rice, and various side dishes in their modern version of "talam." In fact, their dishes feature names such as Talam Badang, Mahsuri, Bersiong, Teja, Mahsuri, Mayang, and Sapurba, which contribute to the restaurant's uniqueness.
Main Highlight of Chicken Royale's Menu
At Chicken Royale, the grilled or fried peri-peri chicken is the star of the show. Their chicken is marinated in a special blend of spices and herbs, before being baked in the oven for two hours. This step is essential for ensuring that the chicken cooks evenly.
The accompanying pulled cheese is yet another reason to try their chicken! When combined with tender and juicy chicken, melted cheese can have a very distinct flavor. You'll definitely fall in love.
Is There Any Other Menu at Chicken Royale?
Chicken Royale isn't just about the chicken; the menu also features a variety of other delectable dishes. There are french fries, burgers, cheesy baked rice, potato wedges, as well as cheesy nuggets.
In the mood for rice? Fret not as Nasi Arab combos are also available here! You can order different proteins depending on what you order: Nasi Mayang (chicken chop), Nasi Teji (peri peri chicken), Nasi Mahsuri (sup kambing), and Nasi Kasumba (crispy lamb). Uhmp… sounds yummy!
With good service and delicious meals, Cik Min can guarantee that Chicken Royale will surely leave you salivating after the first bite. So, hesitate no more! Grab your purse and gather your chicken and cheese-loving pals for a delicious meal fit for a king this weekend ya…
Want to find more interesting articles like "Chicken Royale's Best Menu"? Head onto our portal, MakanLokal.com.
---
Disclaimer: The web administrator is not responsible for any of the sender's comments or posts in the site's comments section. The sender is solely responsible for any comments or posts made.
Nak makan apa? Makan lokal-lah!