Bake Cookies with The Air Fryer | Chocolate Chip Cookies
These days, Min always sees people using the air fryer to cook. Be it for breakfast, lunch or dinner, there are so many recipes you can try with the air fryer. But, did you know that you can bake cookies with the air fryer too? Yes, you heard that right. So, keep on reading to know the recipe to bake cookies with the air fryer. By the way, this chocolate chip cookies recipe was retrieved from a Facebook user, Wan NurFatin.
Ingredients
1 cup of salted butter (equivalent to 250g)
1 cup of brown sugar
1/2 cup of castor sugar
2 eggs (A or B grade)
1 teaspoon of vanilla essence
2 1/2 cup of all-purpose flour
1 teaspoon of baking powder
1 teaspoon of baking soda
2 cups of chocolate chips
1 cup of chopped almond (optional)
Steps to bake cookies with the air fryer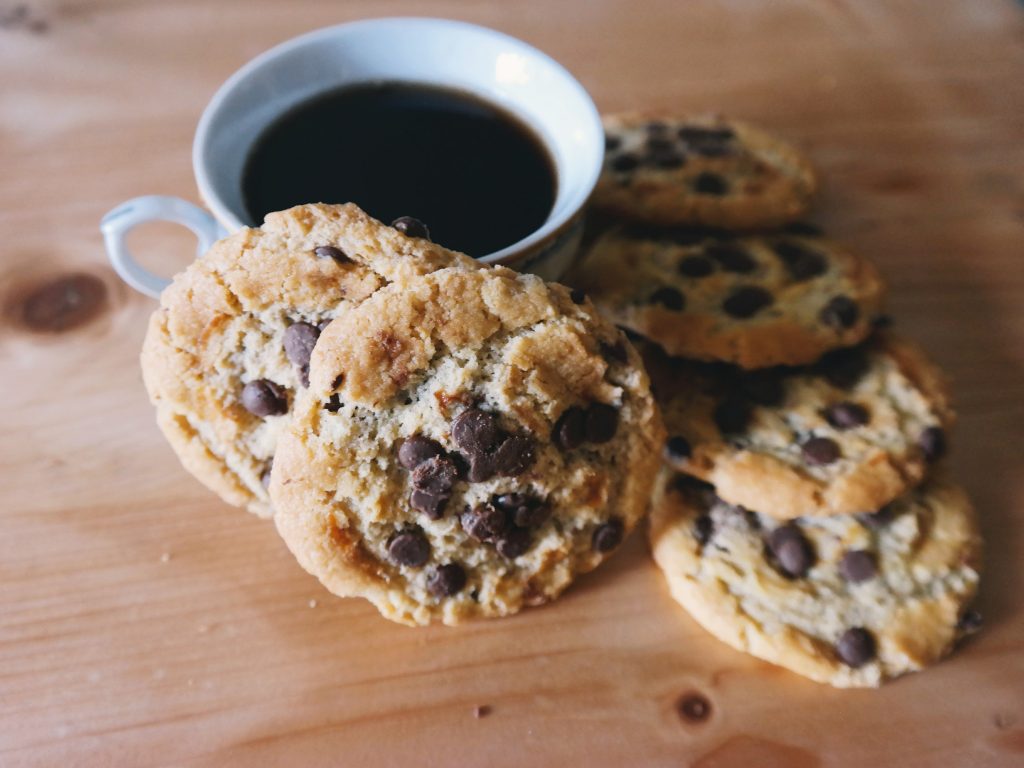 • Add in the butter (soften), brown sugar and castor sugar into a bowl.
• Mix until it is fluffy.
• Add in the eggs (one by one) and vanilla essence. Mix well.
• In another bowl, sift the flour, baking soda and baking powder.
• Put the flour mix into the previous mix. Add in little by little and mix until it is well combined.
• Add the chocolate chips and chopped almonds into the mixture.
• On a tray, shape the cookies (not too big) and rest them in the refrigerator for at least 30 minutes.
• Preheat your air fryer at 180°C for 5 minutes.
• Take out the cookies and arrange them on baking paper. Make sure to set them apart from each other as they will grow in size while baking.)
• Bake the cookies at 160°C for 20 minutes.
• After the cookies are baked, set them to cool at room temperature.
• Ready to be eaten
Enjoy your home-made cookies!
So, that is the recipe to bake cookies with the air fryer. Sis Min hopes that this sharing can help you in baking cookies if you do not have an oven. Have fun trying out the recipe!
Disclaimer: The web administrator is not responsible for any of the sender's comments or posts in the site's comments section. The sender is solely responsible for any comments or posts made.
For more interesting recipes and articles, head onto MakanLokal.com!
Nak makan apa? Makan lokal-lah!